Cert Achieved!
Azure Certifications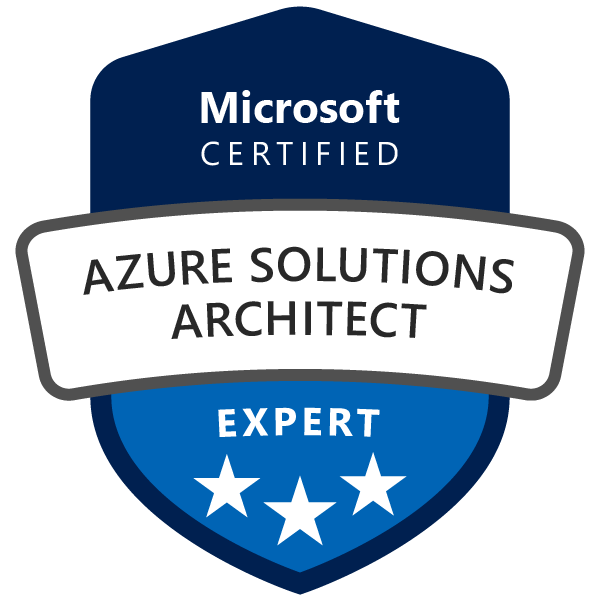 My plan for this year is to get 3 Azure certificates. The first one on the list was the Azure Solution Architect Expert. I already hold the Azure Fundamentals - AZ-104 - certification, so I only needed to complete the AZ-305 exam to get this cert.
This cert also tests against broad knowledge of many different parts of Azure, so going deep into any one area was not required. Allowing me to learn the high-level functions/features/uses cases of the different components.
Next!
Next on the list is the Azure Security Technologies. I've already started to dig into this. I've worked with a few parts already - MFA and Conditional Access Policies for example - and security/identity were important to the Architect cert, so we can build on current knowledge.
After the security cert the aim is the Azure Network Engineer cert. After that, I will review Azure cert options, see if there is anything else that interests me. Alternately, I'm considering diving into AWS. It's been a minute since I did much on that platform, but I think it might be useful to revisit.